journalists.network – the research network for young journalists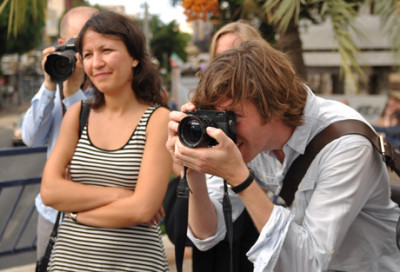 journalists.network brings together young journalists from leading news organizations in Germany and abroad. The network has been organizing professional exchanges since 1995 and provides contacts between German and international media. Our events are open to all interested young journalists.
We are particularly seeking members who will be actively engaged in supporting and arranging programs. To learn more about journalists.network, simply sign up to our mailing list (in German language) to receive regular updates. We are looking forward to seeing you soon!
Fact-finding trips for in-depth reporting
Our research trips aim at providing first-hand experience – particularly in countries that are in political and economic turmoil. Local media professionals act as our guides in meetings with political, economic and cultural decision-makers. We also talk to opposition leaders and academic experts, visit corporations and NGOs and meet with local reporters and foreign correspondents. We are especially concerned with the promotion of young colleagues at the start of their professional lifes, so the participants of our trips are usually up to the age of 39.
Getting journalists out of the day to day newsroom routine, our trips provide the opportunity for in-depth regional research and offer new insight into local developments. Through our exchange programs, we also host young media professionals from partner countries in Germany. To date, journalists from Israel, Serbia and Turkey have taken part in the exchange.
We aim to nurture a clearer understanding of international affairs, while at the same time enhancing collaboration and contact between German and international journalists.
For more information, please contact:
journalists.network e.V.
Friedrichstr. 171
10117 Berlin
Germany
mail@journalists-network.org